Denko delivers two types of work, combining our knowledge on the myriad aspects of human beings: the obvious, the inconspicuous and the ambiguous.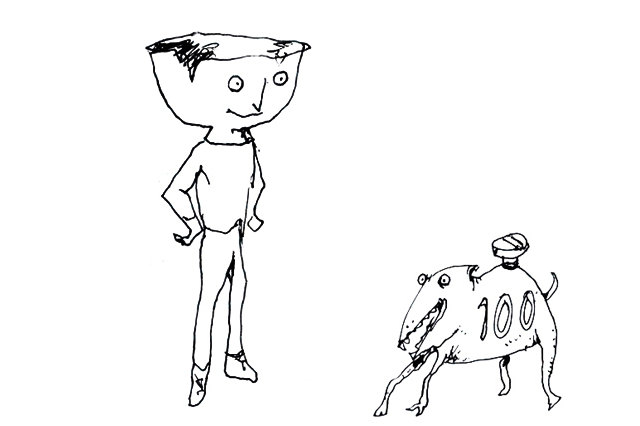 The two types of work are:

1. Marketing services. We develop products and services which people want, and we spread the word.

2. Human resources and organizational development services. We support the development of people and organizations so they thrive.

To do so, we:

Immerse ourselves in marketing field work while carrying the perspective of our Clients, in order to deliver value to them.
Ceaselessly and ardently gain knowledge regarding humanity, apply the knowledge in unique employee development programs which meet Clients' needs, and carry these programs out to support employees and organizations which continually generate value for our Clients.
Denko, Yesterday and Today
Our 5-year journey since 2016
When we started Denko 7 years ago, our mission was:
We bring out, decipher and reconstruct people's emotions and concepts, thereby contributing to society.
As of 2016, Denko's new mission is:
Based on our deep insights on people, we bring out, decipher and reconstruct people's emotions and concepts which fluidly waver between avoiding and seeking change, thereby contributing to society.
We have articulated our thoughts on people.
Let us go into detail on why we chose to do so. If people interest you, keep reading.
Denko's Key Asset
Denko began by offering marketing support: developing products and services which people would want, and disseminating the news.
With our ravenous interest in people, we would observe them intensely, ask tons of questions, shadow their activities–all old school yet fruitful methods, done to assess human cognition, attitude, and behavior. Being human ourselves, our own subjectivity would sometimes affect us, a problem which totally objective extraterrestrials who are observing earthlings as test subjects would not face. Anyway, throughout our work, we would repeatedly witness human phenomena that just did not seem to make sense. We call this "Patterns of Irrationality." To explain the observed "Patterns of Irrationality," or "human phenomena that do not make sense" to our Clients, we would often pore over academic studies from the fields of psychology, cultural anthropology, behavioral economics, and neuroscience. Frequent observations of irrationality lead to frequent analyses of these papers, resulting in us developing a sound understanding of the phenomena.
On irrationality, the finding: "Human beings are supposed to be rational, but in fact have irrational facets," was thought to become widely known when the Prospect Theory received the Nobel Prize in Economic Sciences in 2002. However, in the business world where logic (supposedly) dictates, strangely, not many were willing to accept and apply this fact to their own business. Rational or irrational, we are who we are.
At Denko, we embrace the rationality and irrationality of human beings. Our key asset is our experience, knowledge, and foresight in this area. We believe our comprehension of the profuse human phenomena that, can and will be beneficial to marketing activities.
Understanding Patterns of Irrationality means understanding the "Predictably Irrational" phenomena. In our marketing services work, we needed to identify these phenomena and develop plans which will boost our Clients' marketing results accordingly. As we plowed on, we came to realize there was a critical business issue at hand.
The Business Issue: Tackling It Head On
In a nutshell, our critical business issue was: Are we doing enough?
Simply incorporating the predictable irrationalities which our Clients face in our marketing proposals can only deliver short-term results, and may only be a self-congratulatory exercise. This is insufficient as our support to our Clients, whose employees and organization are pursuing long-term results in their products and services.
Beyond marketing, assuming the predictable irrationalities challenging the Client affect their whole organization, it is essential to develop employees and organizations who can embrace the Predictably Irrational as a relevant factor and apply it in their business operations, in order to attain continual growth.
Were we doing enough? No. Actually, we were aware of this issue early on, because we saw that leading companies were already undertaking the challenge of having their organization embrace irrationality. While the challenge was critically important, it was also colossal, yet Denko is a small corporate unit… so we chose to look the other way.
As time went by, however, there were several academic advancements in the field of "Patterns of Irrationality," i.e. newly identified phenomena, evidence, etc. For example, while human beings are quite magnificent, we are far from attaining what we see as our ideal self, and we are filled with irrationalities and contradictions. New evidence has emerged indicating that even those who are extremely intellectual are still controlled by their subconscious, rather than the conscious ego.
Ultimately, the goal of Denko's marketing support is to move the Clients' products/services. Our expertise in the irrationality, contradictions and the subconscious of human beings can arguably be categorized as a marketing methodology.
If so, an HR development program which takes all of the human irrationality, contradictions, and the subconscious into account may seem to be fruitful in generating sales growth. However, the program may also bewilder participants in the process. This is because for the program to be effective, we will all need to admit that we– Denko, employees, and even Top Management– are human beings, fascinating yet irrational, full of contradictions and quite ignorant about ourselves. Yikes. Even if the program is designed to deliver sustainable and substantial strengthening of employee capabilities, if played the wrong way, the premise itself could infuriate Clients. In the business scene where rational decision making supposedly dictates, could a minuscule company like Denko tell a Client: "You and your team are irrational!" and get away with it?
After all the pondering, we have decided to step up, developing training programs for employees and organizations which reflect the human irrationality, to provide better services to our Clients.
Again, modern advancements in the study of mankind served as a backdrop to our decision. Being flustered and rejecting these discoveries is an irrational reaction to the fundamental challenge we face, the sustainability of mankind and society. We realized that once we go beyond the confusion and choose to accept the irrationality, we will come to realize that it will lead to the pursuit of our happiness.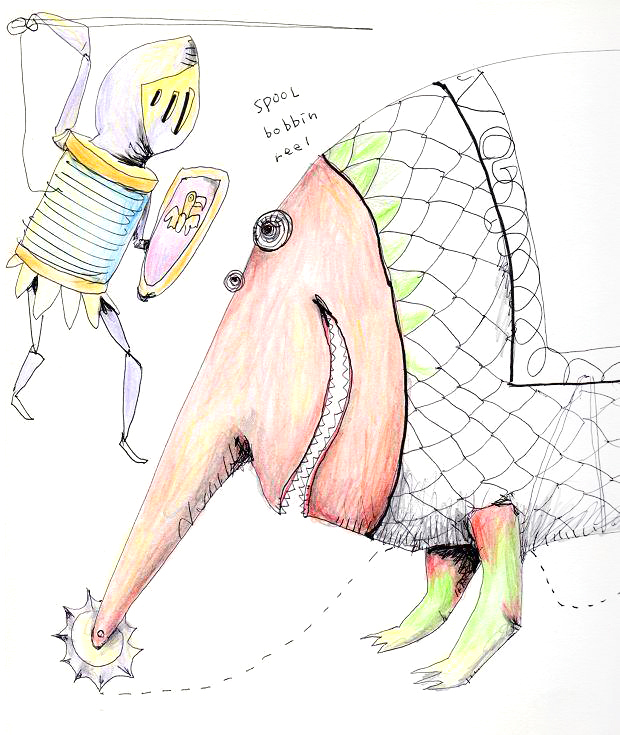 Let's take a moment to look back at the history of mankind.
The Agricultural Revolution freed us from constant hunger, the Industrial Revolution changed our living standards, and the Information Revolution connected all of us across the globe. The Information Revolution has continued to evolve, and now we are in the midst of the Neuro-Revolution: the seismic changes brought on by the study of the human brain, the key source of information. Historically, the first two revolutions resulted from pursuits which were external to the human body; i.e. the Agricultural Revolution produced/manufactured foods, and the Industrial Revolution yielded mass-produced products. However, since the Information Revolution, the pursuit is facing inwards: the internal/mental workings of people, such as their irrationality, contradictions, and subconscious reactions. This shift has the potential to bring substantial changes to people and society. For example, deep learning has already evolved and the current crucial topic is: "what is the meaning of human labor?" Assuming future generations are the self-serving extension of ourselves, and as we considered what our future generations will face, a new sense of urgency set in among us working at Denko. This was not the juncture to disengage from our Predictably Irrational selves out of fear of embarrassing our Clients.
With the emergence of artificial intelligence and the progress made in deep learning, AI is already replacing humans in the workforce, begging the question: "What is the work that humans should do, or that only humans can do?" This, of course, leads to the essential question: What is the meaning of life, or, what are we meant to do?
From a macro level, history shows that as a species, we tend to veer towards irreversible change. However, on a micro level which focuses on humanity's here and now, human beings do have biological limitations as organisms which are trying bring their DNA forward. Sustaining a safe, familiar environment, devoid of any changes from yesterday, becomes critical to ensure that our DNAs flourish. This is why we are inherently change-averse. Our own survival depends on consecutive, significant decision making. To simplify this process, our limited decision-making capabilities drive us towards options which are extensions of what we already know, for our own well-being. Factors which are unrecognizable, without any point of reference from the past, complicate the decision-making process, making the process an unpleasant experience. Even if a particular change is imperative, if the change is perceived to be unpleasant, humans will not act.
If we frame human behavior on a spectrum of change, the length of the spectrum could be defined by the ability to process information, and human activities could just be snapshots of pendulum swings between seeking, and avoiding, change.
Simply put, we are just insignificant beings wandering on this spectrum of change. An extraterrestrial who is capable of total objectivity may exclaim, "Insignificant? Perhaps, but yet how fascinating and profound!"
Space odysseys aside, this change-spectrum concept travels well. Other activities can also be framed as a continuum of activities between seeking and avoiding change: people's lives, companies' history, and of course, people's reactions towards marketing activities, and HR/organizational development programs as well.
Denko's New Mission
At the time of founding Denko, our Mission was:
We bring out, decipher and reconstruct people's emotions and concepts, thereby contributing to society.
We are now ready to provide human resource and organizational development/training services which reflect how human beings sway between seeking and avoiding change, on top of our current service of providing Denko-unique marketing support which takes into account the irrationality of people. Thus, our new Mission Statement is as follows:
Based on our deep insights on people, we bring out, decipher and reconstruct people's emotions and concepts which fluidly waver between avoiding and seeking change, thereby contributing to society.
Denko is not a huge entity. But our size also minimizes any risk associated with our change. Since our founding, we have always been observing people. In the coming five years, through the two services of marketing and HR development support, we are excited to embark on a new adventure which may reveal a new stage in humanity.
Denko InsideOut
Marketing Services
We provide assistance in developing and marketing products and services which are necessary to the growth of your business. We facilitate the generation of new ideas by triggering the creativity and productivity of the project team. We are also ready to help in "complicated" marketing matters.
Marketing Confidant
<Marketing Direction>
Marketing encompasses the total system of generating business value and is not limited to the planning, production, and sales of products or services. Our Marketing Confidants, experienced in the actual, physical marketing work across diverse fields and global organizations, will guide your journey.
Marketing: Past, Present, and Future
<Marketing Training>
The skills and knowledge necessary for marketing are shifting as we speak. An understanding of marketing framework that blossoms in the form of strategic perspective, and the skill to physically bring this to life are required, not just the ability to tinker details. Our training programs are rich with real-life case studies to help trainees fully comprehend.
Marketing Deep Search
<Marketing Research>
We use basic yet effective methods of observing, listening and talking with people in order to explore their insights which are necessary to marketing activities. Armed with our academic understanding of human cognition, attitude and behavior, we will help you discover new perspectives and insights.
Denko UN's (UnS)
Human Resource Development Services
In this world where certainty is rare but opportunities are unlimited, we believe revisiting and requestioning the accepted norm, or unlearning will enable sustainability. We provide training and organizational development programs which start with accepting diverse uncertainties, unclarities, and unpredictabilities to help the team become resilient.
Creating Mutual Understanding
Communication can be fruitful, but ambiguity is always to be expected. This ambiguity results from the inability to predict how wide the impact of the communication will be, the inability to anticipate how the counterpart will perceive the communication, and how, once the ball starts rolling, communication is irreversible. Our support assumes that communication is ambiguous to enable stronger mutual understanding through better communication.
Creating Careers
When we design careers, we do not develop a laundry list of dreams and wishes. Career designing is all about strategy, the strategy necessary to produce your own life, fully maximizing your own strengths and uniqueness. We provide assistance in developing the right strategy for you.
Creating the Organization of the Future
Working only with existing models and philosophies will not result in a future-oriented organization. A future-oriented organization should be able to generate value without being restricted by known frameworks, but diversity in the team is a prerequisite. We provide support in developing and managing an inclusive organization with members of diverse values and lifestyles.
Creating Leaders
Every organization and every generation defines its leader differently. We believe there is a stronger need now for leaders with compassion, the quality to empathize, understand and help each member of a diverse team. We work with leaders-to-be, recognizing their strengths and characters, to help them become the leader that a future-oriented organization will need.
Who we are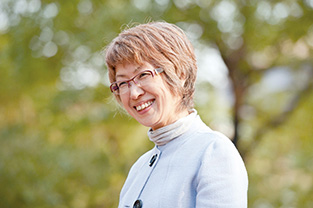 Hiromi Saido
After a stint at Benesse Corporation (formerly known as Fukutake Publishing Co., Ltd.), Hiromi Saido joined Procter and Gamble Japan, where she worked on market research, developing sales forecasting models and managing research projects across the Asia-Pacific region. Then she founded Denko, providing services such as creating/rejuvenating both domestic and foreign brands, strategic planning consultations on new products and services, held workshops and developed a unique HR employee training program which incorporates acting methods. She was also a Brand Producer for the Regional Collective Brands Global Promotion Project, a program which promotes high-quality regional Japanese products abroad, at the Japan External Trade Organization (JETRO) for two years (2016-2018).
Education: Completed the first term of the doctoral degree at the Graduate School of Sociology, Kansai University.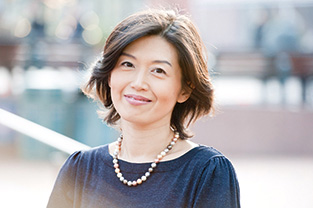 Minori Nishino
Minori Nishino has worked in marketing at Procter and Gamble Japan (cosmetics) and Mars Japan Ltd (pet foods). She has broad experience in every stage of the consumer business process, from brand/product strategy development, advertising, to CRM. With the capability to penetrate the big picture no matter where in the value chain her project stands, armed with her keen business acumen, communication skills, and lightning speed decisiveness, she has since worked for the largest cosmetics/chemicals company in Japan as well as non-Japanese companies on a project basis. Her work includes supporting managerial decision making, marketing strategy development, advisory/coaching on new business launches, and upper management personnel training.
Education: Bachelor's Degree from the Philosophy and Religion Division, Faculty of Letters, University of Tokyo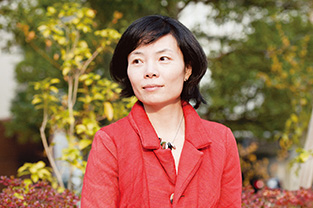 Junko Yoshida
Junko Yoshida started her career at a think-tank, gaining experience in in-depth interviews, shopper research, etc. across broad industries. At Denko, she has contributed to substantial sales growth of our Clients by providing fundamental standard data which enabled Clients to make decisions on product development, Client attraction, and marketing programs. These data were based on her planning, executing and analyzing researches which shadow consumer activities and developing customer behavior assessment logic which she developed, based on consumer insights. With her background, she also runs product development/brand creating workshops and training programs. She was also a Brand Producer for JETRO's Regional Collective Brands Global Promotion Project (JETRO), in 2017.
Education: Master's Degree in Sociology, Graduate School of Letters, Doshisha University.
WHAT OUR CLIENTS SAY
DENKO helps us develop an accurate birds'-eye-view of the opportunity landscape.
We're in the industry that sells feelings more so than goods, so having a good grasp of the emotional formation in consumers' minds is critical. This includes the emotional benefits which we want to go after, insights which trigger these emotions, and how they are all interconnected. Denko can help us capture all of this holistically. We're also understaffed, especially in qualitative research, but Denko is assertive and leads the way, a breath of fresh air when I'm tired of doing all the thinking alone. They hit the ground running, as long as the job objective is clear. Once I receive their honest but brutal debrief, I'm confident that I know all the risks and tradeoffs that I need to know to decide.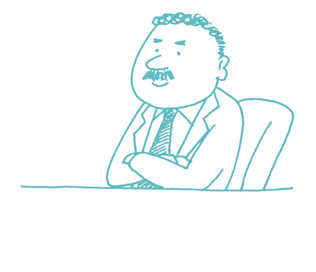 Marketing Director, leading entertainment company
They're so much more than a research agency.
When should you call Denko? When management has no clue but you still need their buy-in, when your team's hypotheses all seem to be leaning towards the same direction, when you're back to square one after all the research, when you're pessimistic about discovering any new findings… and so on. Their approach to work and to their Clients are very direct and they work to their own beat. For best results, I recommend the Client to be open-minded and let them work their magic. Have high expectations, and communicate passionately about what you want to achieve with them, and they will deliver. But be warned, if they find the Client to be too pessimistic they can turn you down.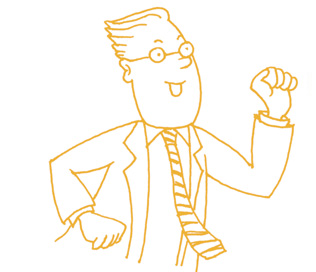 Department Manager, major casual dining chain
Our solid partner who can cut through organizational challenges
As our business environment evolved, we were losing what we thought was our organizational edge, while personal capabilities of the staff weren't quite meshing anymore. It was a total code-red situation when we reached out to Denko for help on HR development. They did what they are known to do, delivering a tailored, unique solution which began with interviewing the staff, designing the program, executing the training with various skilled players, and even facilitating on training days. It was fantastic to work that only Denko can pull off. I was especially impressed with how, early on, they were able to systematically sort out the organizational challenges we were facing, shedding light on the core issue. They're skilled in consumer insight-based Deep Search marketing approaches, which is probably why they were so good at identifying and articulating the crux of the matter. They were so on-point and merciless, it felt like Denko went straight for the jugular of the issue. The problem was shared across the team, and Denko guided our way to overcome it. We are so glad that we asked them for help.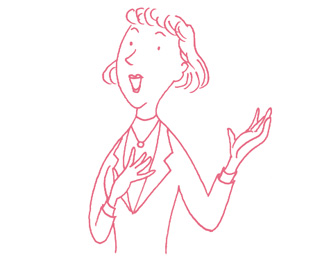 CEO, Rapid Development Brands Division, leading tobacco corporate group
Have your whole team experience insights by "questioning the unquestioned"
"Insights" and "ideas" are big hairy buzzwords that everybody banters about. Buzzwords tend to take a life on their own, especially the term insight. Often times, a team agrees without clearly defining what an insight actually is, or the insight may lack any tangible meaning because the team decided to turn them into ideas without upfront agreements. The whole team has to share a common comprehension and an instinct about the insight for the ideas to be specific. If the concept of the team sharing a common understanding and sensation across the team sounds interesting, why don't you give Denko a try? They do their best work, identifying strong insights and big ideas, when tasked with big-picture projects, instead of working only on compartmentalized parts of a bigger problem.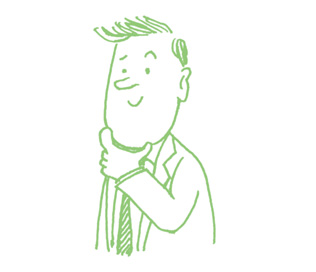 Marketing Manager, leading foreign IT firm
Company
Name

DENKO Corporation

Representative Director

Hiromi Saido

Directors

Minori Nishino, Junko Yoshida

Business Operations

Communication planning, development and sales, research and surveys, consultancy

Established

January 2009

Capital

3.77 Million JPY

Head Office

Ki-roi Iye, 2-5-7 Ousaka Tennojiku, Osaka City 543-0062
Tel: 06-6779-0103

Bank

MUFG Bank, Ltd., Uehonmachi Branch